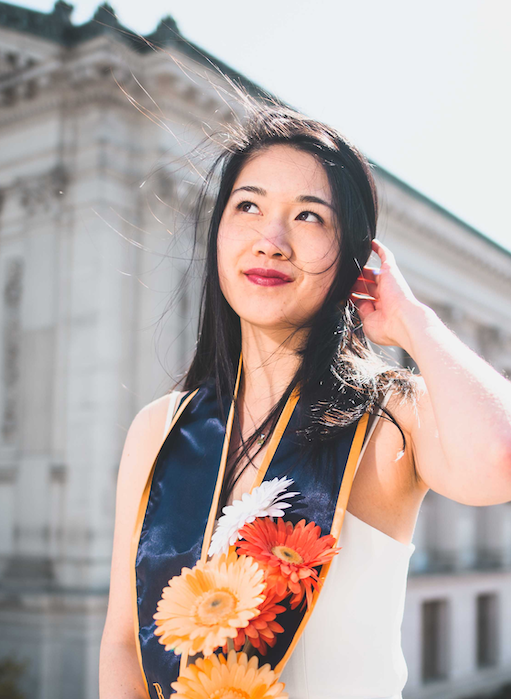 I'

m currently a first year Computer Science PhD Student at Columbia University and a National Science Foundation Graduate Research Fellow. I work on human-computer interaction with Professor Lydia Chilton in the Computational Design Lab.
I graduated with Distinction from UC Berkeley in 2019 with a Bachelor of Arts, double majoring in Computer Science and Cognitive Science. I also earned a certificate in New Media. After graduating, I worked as a freelance creative technologist for two design agencies.
In my free time, I like to design, dance, and write.